How To Download Your Designs
How to Download Your Designs
1. Go to embroideryonline.com and sign into your account.
2. Click on the My Designs icon in the upper right-hand corner of the page.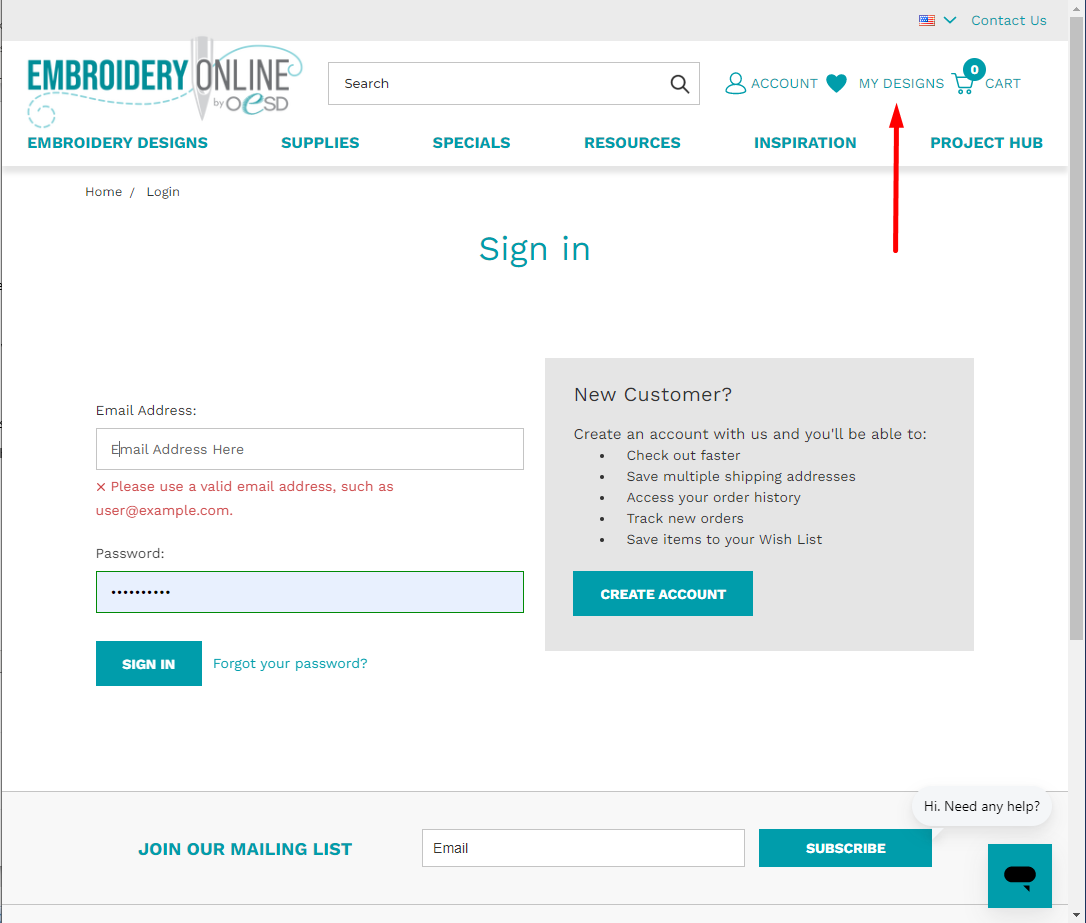 3. Once on the My Design page, locate the design/collection you would like to download.
4. Select the format you need from the dropdown menu box to the left of the "Download/Download All" button.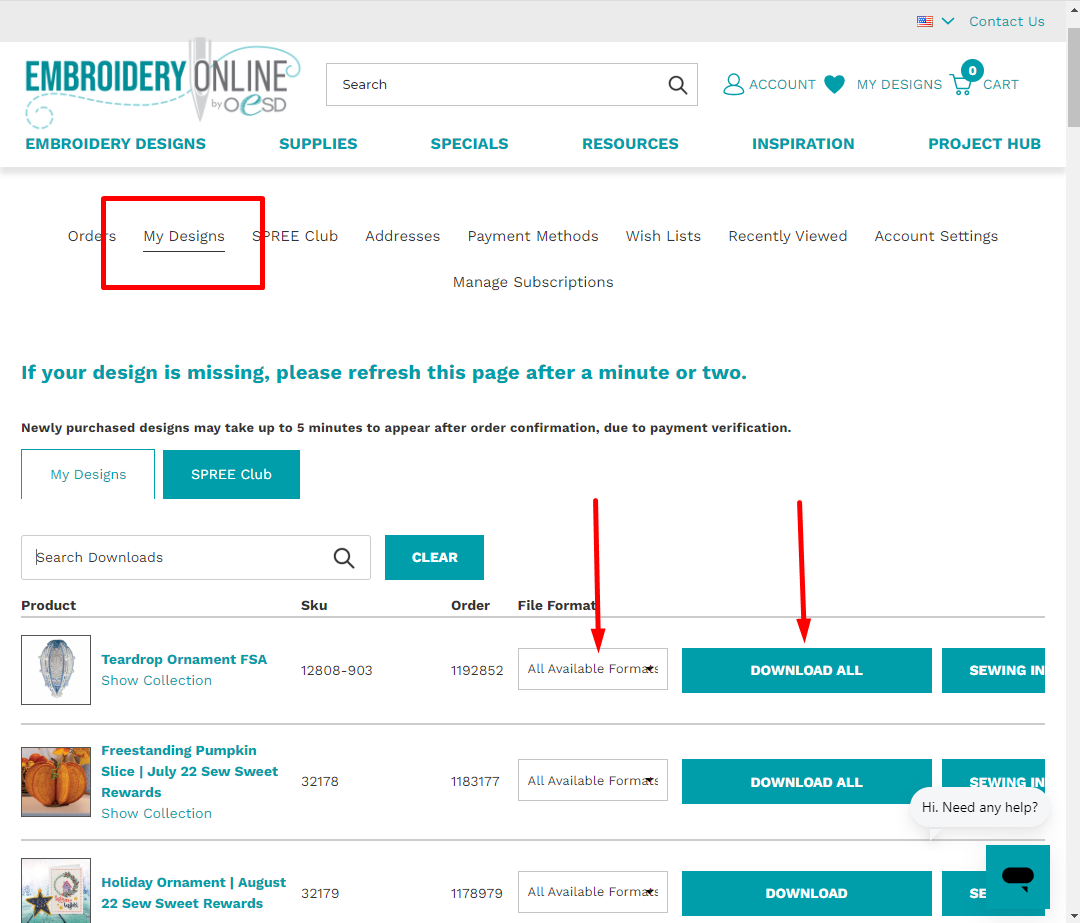 5. Click the "Download" button
6. Your file/files will now be downloaded to your "Downloads" folder on your device.
You can now transfer your files to the media you use for your machine. If you have any questions, please reach us at support@oesd.com
Happy Stitching!!